Available in Print: Shop your local indie bookstore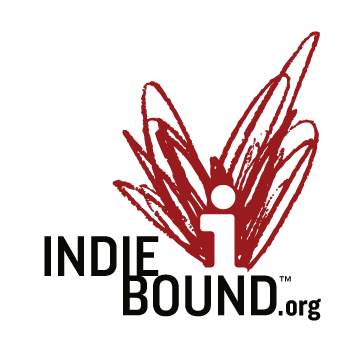 Asian steampunk at its finest with three new tales of adventure from the Gunpowder Chronicles
East meets West in a clash of gunpowder technology versus steam in an epic and richly-detailed series.
Big Trouble in Old Shanghai
The signs are there. Gangs roaming the streets, the very earth shaking beneath their feet. Ming-fen could tell something was coming to Old Shanghai, but she didn't know exactly what until the city erupted in fiery rebellion — with her brother caught on the wrong side. With the streets in turmoil, Ming-fen must rely on her fighting skills and a blue-eyed foreign devil to survive the day, and perhaps keep an already broken city from all-out civil war.
The Island of the Opium-Eaters
Sagara Satomi hasn't set foot on land since she was exiled from Nippon and cast adrift upon a ship owned by a notorious Chinese rebel. Rogue alchemist, Yang Hanzhu has spent years chasing dark rumors, plotting a course toward an unmarked island with a mysterious past. Will they uncover the island's secrets? Or be buried there along with them?
Love in the Time of Engines
A prequel to Gunpowder Alchemy.
Amidst rumors the West has developed powerful steam engines, the Ministry of Science seeks to recruit new talent. Golden boy Jin Zhi-fu meets mathematics prodigy Shi Anlei while attending the Academy, but doesn't realize his new friend is a woman disguised as a man. It's the only way she'd be allowed to take the imperial examination.
When Anlei's hidden identity is discovered, Zhi-fu and Anlei are forced into a test more difficult than the exam — one that challenges the limits of duty, friendship, and love.
Gunpowder Chronicles series order: (chronological)
P1 – "The Warlord and the Nightingale"
P2 – "Love in the Time of Engines"
1.0 Gunpowder Alchemy
1.5 "Big Trouble in Old Shanghai"
2.0 Clockwork Samurai
2.5 "The Island of the Opium-Eaters"
3.0 The Rebellion Engines (TBA)
Linked stories:
Clockwork Samurai – Gunpowder Chronicles #2
The Warlord and the Nightingale – A Gunpowder Chronicles short story
Reviews
"This was pretty fucking great." — The Book Smugglers
"A fantastic story of familial duty, of civic responsibility and its parallel hardships, as well as a coming-of-age for its main character Jin Soling. I can't recommend it enough." – Ana Grilo, Kirkus Reviews
"Readers will enjoy getting to know the customs and concerns in Chinese cities and villages of the time while rooting for a brave heroine and hero in this highly readable and distinctive novel." – Library Journal
"Gunpowder Alchemy was a brilliant tale that captured my attention from the first pages. Well-paced with twists, turns and an unexpected slow building romance–I simply did not want the story to end." – Caffeinated Book Reviewer
"GUNPOWDER ALCHEMY created a wonderful tapestry of epic battles, political intrigue, and a rich setting which made for a great story. I loved seeing Chinese culture and history with a steampunk bent…" – All Things Urban Fantasy
"Gunpowder Alchemy by Jeannie Lin kicked serious ass! It's Chinese Steampunk y'all!" – Talk Supe book blog
Read An Excerpt